Jeff the Killer
Jump to navigation
Jump to search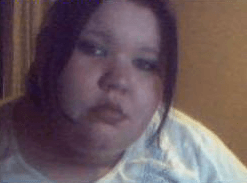 Jeff the Killer is a classic Creepypasta character created by a YouTuber named "Sesseur" around October 2008 that was based around a Photoshopped image of a pale man with no nose and black eyes with white and black pupils, a long canine-like smile, with a white coat on in a dark room with laundry hanging with the light of the moon illuminating it from a window in the background.
Despite the picture becoming a part of a Creepypasta story and originating potentially from a Japanese website, it is now known as a widely popular internet jumpscare image, and has even inspired costumes, entire movies, and even political moments as well, and has moved on into the status of more of an urban legend in the same way as the Slenderman, also a very similar case as well. (Although no real crimes were committed based on this.)
Image Origin(s)
[
edit
]
There are many theories to where the original image came from. All of these are all still yet to be proven.
Before the Creepypasta appeared, the image is known to first appeared on a Japanese site around the year of 2005, along with another one which is believed to be the "less-photoshopped" one.[1] There are two page links of the images, including a timeline[2] to where they supposedly came from.
It is also rumored to be of an overweight Japanese girl in a room with hanging laundry who spammed her image across the Japanese image board, 2chan in 2004, before making it's way to 4chan throughout the later years, and there was a Photoshop contest where people took turns Photoshopping her photo to see how "good" they can make her look. Although this theory is still yet to be proven.
AUTHOR'S NOTE: I've gotten some responses so far to where the original Jeff the Killer pictures supposedly came from. First off, the unedited photo was apparently of a girl pulling a stupid face in a dark room; and because of the camera flash blocked her face, it looked kind of creepy and that's probably the reason why it got photoshopped by users in her 4chan posts. The second user determined that she supposedly spammed this picture on a 420chan /b/ thread and her responses were the same results in prior to her original post on 4chan. The third one stated that the girl's name was Victoria, and the other pictures she had posted on 4chan were unrelated and irrelevant to the one she took.
Beforehand, I began to go into further analysis to see who the girl behind the Katy Robinson photo was. By doing a reverse image search attempt, what I've stumbled upon was that her old photo originally appeared on the TrueChristian.org site and it occurred in the owner's hate e-mail pages. The girl's name wasn't Katy Robinson, it is Heather White. I've contacted her on Facebook and she said that she wasn't the girl who appeared on 4chan at the time and hoped that the people who took her identity gets their pages and accounts shut down.[3]
References
[
edit
]
↑

screamer.wiki/index.php/File:White_powder_2005.png (Contains scary image)

↑

archive.4plebs.org/x/thread/22256544

↑

geosheas-lost-episodes.fandom.com/wiki/User_blog:Gage04/Jeff_the_Killer_-_Image_Origins_%28Investigation%29 — Said author's full note
External Links
[
edit
]
villains.miraheze.org/wiki/Jeff_the_Killer
Comments
[
edit
]
---