Akk.li
From Screamer Wiki
CLOSED WEBSITE
‎‏‏‎‏‏‎ ‎‏‏‎ ‎‏‏‎ ‎‏‏‎‏‏‎ ‎‏‏‎ This article is about a website that no longer exists. ‎‏‏‎‏‎‏‏‎ ‎‏‏‎ ‎‏‏‎‏‏‎ ‎‏‏‎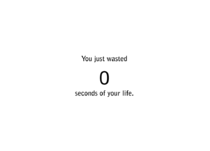 Akk.li was a website that Anne.jpg was located on as a subpage. It was registered in 2011/2012 and it was hosted by Xenox[1] (now known as Teflonpfanne[2]) who lives in Boon, Germany.
Despite being known for Anne.jpg, there were also 3 screamers that could be found on the domain: Fred.jpg, OMFG.jpg, and Maze.swf.
History
2012 - January 2016
The earliest archive of the website, dating all the way back to October of 2012, shows the following text: "You just wasted [counter] seconds of your life".[3] In 2013, the website changed and from then showed a dancing cat in front of a flashing background with Russian text saying "котопати", which translates to "kittyparty". Dj Weaver - Come Into My Dreams (Hixxy Remix) looped indefinitely in the background.[4] It displayed the same content for three years, up until February of 2016. It is also important to note that these contents are no longer possible to view via archives, because Flash was removed from all major browsers in December 2020. The website was a meme during 2013-2015.
February 2016 - Present
The website was replaced with text stating that the domain is no longer unavailable. It currently redirects to a 404 error.
Popularity
The website was first mentioned on YouTube by the user gameboy3800 in February of 2013. The video is 15 minutes long and features the second content of the website as described above, with the original animation linked in the description. The video has accumulated over 32,000 views.[5]
Anne.jpg
Main Article: Anne.jpg
The website had Anne.jpg featured as a file directory in April 2012, which contained a flashing picture of Jeff the Killer, accompanied by an incredibly loud scream. Before the scream plays, the image quickly zooms in. The screamer was first linked in December 2012, by ZONA DEL Terror. Above the link, the post states "miren este vídeo horror fans esta increíble!!!" (which roughly translates to "look at this video, horror fans - it's incredible!!!").
The website 420yolo.com was first launched in March 2013, and it used the same screamer as Anne.jpg. It was posted on numerous subreddit, all of them being disguised.[6]
In May, the website Findminecraft.com was launched and received a lot of popularity in 2015, because a popular Minecraft YouTuber at the time, DanTDM, was tricked into entering the website while it was active.[7]
Another mirror called Topkek.co existed for a while (possibly around 2014). This one did not have a malicious script like other known mirrors, but it did download malware on the computer. This version was spammed for a long time in /b/ on 4chan, since "Topkek" is a 4chan meme[8] and its purpose is to lure people in, making them think the website is associated with Topkek in some way.
In late 2014, the domain Agor.io was registered. It was the most popular one due to the fact that many people were prone to misspelling the first "a" and replacing it with an "o" instead. The website also included a malicious script that prevented the user from closing the site by displaying the alert message: "U SCARED BRO LOL". The website significantly grew popular on Reddit.[9] This post, in particular, was supposedly written by a parent whose child had an epileptic seizure trying to play Agar.io but misspelled it as Agor.io instead. The mother was attempting to file a lawsuit against the owner of the website, revealed to be Preston Kellenberger, living in Sardinia, Ohio.[10] The original site redirected to a German version of savetheinternet.info for some time. Similar to Akk.li, Agor.io now redirects to a 404 page.
References
Link
NOTE: Please do not go to any of these websites if you suffer from heart disease or epilepsy.
web.archive.org/web/20151105102221/akk.li/
The original animation: z0r.de/4061
Comments
Comments