Have a Happy Valentine's Day
Jump to navigation
Jump to search
DELETED SCREAMER
This page is about a screamer of which the original copy was deleted.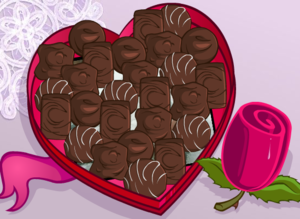 Have a Happy Valentine's Day is a Liquid Generation sabotage screamer. The screamer was taken down along with the entire Liquid Generation website.
The player has to eat some chocolate from a heart-shaped box to reveal a picture of a car However, before the player eats the 7th chocolate, a baby with angel wings and a cheap Godzilla-like dinosaur mask appears shouting: "AAAAAH! I LOVE YOU!" then a ninja will show up, saying: "You have been sabotaged" and a link to Liquid Generation crushes him.
NOTE: The following game contains a screamer!
web.archive.org/web/20160701072941/liquidgeneration.com/Have-A-Happy-Valentines-Day
Comments
[
edit
]
---