Maze Game 7
Jump to navigation
Jump to search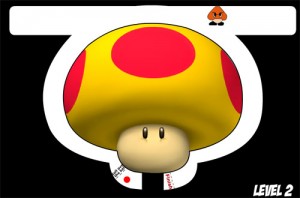 Maze Game 7 is a scary maze game made by Playscarymazegame.net. This game claims to have five levels and a bonus level but only has four until the screamer. Unlike The Maze, the player cannot click and drag to skip the levels. In the first level, the player must navigate through the star. The player then moves on to the second level which is Super Mario themed and has the player maneuver around a Mega Mushroom while also avoiding a Goomba. The player jas to navigate through a fish on the fourth level.
The fourth and final level has the player controlling Pac-Man and has to avoid three ghosts that do not bear resemblance to any in the original game. Right before the player reaches the end of the level, a girl in a bathtub with no pupils followed by the same scream from The Maze. The game then asks if the player liked the bonus level.
NOTE: The following game contains a screamer!
playscarymazegame.net/play-scary-maze-game-7
Comments
[
edit
]
---