1 Man 1 Bag
From Screamer Wiki
Content Warning!
The following work contains content and material that some may find shocking. Reader discretion is advised.
1 Man 1 Bag is a shock video posted on bestshockers.com. In the 48-second video, you can see how a boy takes a plastic bag and begins to pour feces and diarrhea into it that he collects from various public toilets. Following that, he shows how he mixes semen from his anus with feces in what appears to be a strainer to form a type of paste that he empties into the green bag. Later he lies down in his bathtub and puts his head inside the bag, after which he gets up and empties the entire bag over his body until he is completely covered in feces.
Finally, the man apparently empties water into his bathtub and lies on it, thus mixing the water with the feces and submerging himself in the dirty water, thus ending the video. The video can be easily found on Reddit, and in the opinion of many, it is one of the most disgusting videos ever seen.
History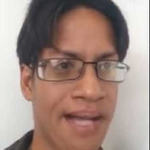 The video was uploaded to Bestshockers.com in February 2016, enjoying some popularity on and off the site. It was made by a man named Jeroen Elswijk born in the Netherlands in 1980 and is known as "Poepslaaf" which in translation would be something like "shit slave". The video for 1 Man 1 Bag was probably filmed during 2015 or early 2016, and apparently, it was first uploaded to bestshockers.com, as it is not known exactly if it was uploaded elsewhere before by Jeroen.
The subject is well known within the scat community, mainly in the Netherlands, where he even has a group of fans on Reddit, and in turn, he has an official YouTube channel in which he does not upload many videos and also with an account on TikTok, it's easy to find more videos of him performing coprophilia, as well as photos of him covered in shit and a video of him brushing his teeth with his own semen.
Link
NOTE: The following shock site contains pornography!
web.archive.org/web/20160307134347/bestshockers.com/1-man-1-bag
Comments
Comments