Screamer Wiki
From Screamer Wiki
Featured Article

Mr. Hands, also known as 2 Guys 1 Horse, is a shock video made on July 2, 2005.

The video shows an engineer from Enumclaw, Washington named Kenneth Pinyan receiving anal intercourse from a horse, referred to as "Big Dick", while another man (named James Michael Tait) holds the horse's penis and records the act. Kenneth Pinyan, who in the video is referred to by his nickname "Mr. Hands" died after the act due to a perforated colon.

In 2007, a documentary was made under the title Zoo and debuted at the Sundance Film Festival. It gained notoriety for its look at Kenneth Pinyan, who seemed like an ordinary man.

After Pinyan died, police used his driver's license to find his friends and relatives. The authorities ended up finding the farm where the video was recorded. The police had just tracked down the rural Enumclaw-area farm, which was known in zoophile chat rooms as a destination for people wanting to have sex with livestock, and seized 100 VHS tapes and DVDs amounting to hundreds of hours of video of men engaging in bestiality. One of the videotapes featured Kenneth Pinyan shortly before he died on July 2.



In Enumclaw, Horsie Rides You







Featured Media

Previous media • Suggest content
How Do I Start?

If you need help getting started, do not worry. There are plenty of helpful articles and guides available on the Help Portal. You can help by creating new articles, adding information to pages, or fixing stubs and cleanup pages. If you're not sure what to edit, you can click Random page under Navigation on the side of the page and help fix information/grammar on any random page. If you want, you can also refer to the Quick Links section at the top to know where to start.

To add a new page, search for the name of the page you want to make in the search bar; if the page does not already exist, there will be a prompt allowing you to create the page. Give the page the same name as the screamer, for example ScaryScreamer.com. You are now ready to write your page!

You can also help Screamer Wiki by saving already existing screamers, shock sites, and videos to the Internet Archive (https://archive.org/web/). If a screamer or shock site gets deleted, banned, or removed, then it can still be viewed on the Wayback Machine.

If you want to open flash files after the shutdown, use Ruffle.

News
Did You Know

... that the first video containing a "screamer" was a 1971 anti-heroin Public Service Announcment called Monkey on Their Backs?
... that you can still play Liquid Generation's Sabotages using the Wayback Machine?
... that Jaybill has a framed copy of The New York Times' article about his iconic screamer in his bedroom?
... that despite the phenomena existing, there is no scientific term for the fear of being jumpscared?
... that the creator of Agor.io faced legal actions from a parent whose 9-year-old had an epileptic seizure after mistyping agor instead of agar?
... that there are two Easter Eggs in the source of this page?
... that it took less than three days to capture the killers behind the Zippocat incident?
... that you can view French translations for some pages here or in the Deletion Logs if you search far enough?
... that Luka Magnotta recorded himself drowning his own cat in his bathtub?
... that the original un-photoshopped image of Jeff The Killer has yet to be found?
... that Say It was assumed to be the first lyric video and the first to feature Regan MacNeil's possessed state on it?
... that Reddit user Polarbur admitted to (originally) hosting the 2 Girls 1 Cup website on r/AMA?
... that Steady Hand also has a weird english version?
... that the picture used for the screamer in What's Wrong With This Picture? was taken by photographer Gandee Vasan and was later used and edited for the cover of the 2001 film Maniacts?

Discord
Welcome to Screamer Wiki
Documenting since November 11, 2013.
Welcome
Welcome to Screamer Wiki. This is the number one place to learn about topics relating to screamers, shock sites, creepypastas and urban legends, hoaxes, malware and malicious scripts, lost media, controversies, true crime, mysteries, social media incidents, and anything in between. Here, you will have access to the Screamer Library, the largest index entirely dedicated to screamers and shock sites. You can find the origin and story behind every screamer ever made, like the famous Scary Maze Game, the K-fee commercials, and a whole lot more. Our library contains 1,683 pages and counting!
Featured Article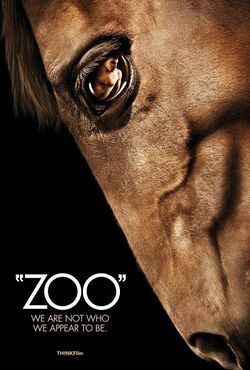 Mr. Hands, also known as 2 Guys 1 Horse, is a shock video made on July 2, 2005.
The video shows an engineer from Enumclaw, Washington named Kenneth Pinyan receiving anal intercourse from a horse, referred to as "Big Dick", while another man (named James Michael Tait) holds the horse's penis and records the act. Kenneth Pinyan, who in the video is referred to by his nickname "Mr. Hands" died after the act due to a perforated colon.
In 2007, a documentary was made under the title Zoo and debuted at the Sundance Film Festival. It gained notoriety for its look at Kenneth Pinyan, who seemed like an ordinary man.
After Pinyan died, police used his driver's license to find his friends and relatives. The authorities ended up finding the farm where the video was recorded. The police had just tracked down the rural Enumclaw-area farm, which was known in zoophile chat rooms as a destination for people wanting to have sex with livestock, and seized 100 VHS tapes and DVDs amounting to hundreds of hours of video of men engaging in bestiality. One of the videotapes featured Kenneth Pinyan shortly before he died on July 2.


In Enumclaw, Horsie Rides You
Featured Media
Previous media • Suggest content
How Do I Start?
If you need help getting started, do not worry. There are plenty of helpful articles and guides available on the Help Portal. You can help by creating new articles, adding information to pages, or fixing stubs and cleanup pages. If you're not sure what to edit, you can click Random page under Navigation on the side of the page and help fix information/grammar on any random page. If you want, you can also refer to the Quick Links section at the top to know where to start.
To add a new page, search for the name of the page you want to make in the search bar; if the page does not already exist, there will be a prompt allowing you to create the page. Give the page the same name as the screamer, for example ScaryScreamer.com. You are now ready to write your page!
You can also help Screamer Wiki by saving already existing screamers, shock sites, and videos to the Internet Archive (https://archive.org/web/). If a screamer or shock site gets deleted, banned, or removed, then it can still be viewed on the Wayback Machine.
If you want to open flash files after the shutdown, use Ruffle.
News
Join the Discord!
Join the Discord!