A nice relaxing farm
From Screamer Wiki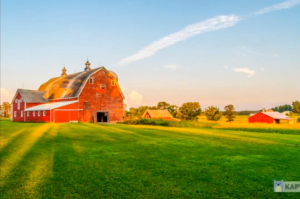 A nice relaxing farm is a screamer video created and uploaded onto YouTube by Mirnesa Hadzic in January 17, 2021.
As the title suggests, the video shows a image of a farm along with a relaxing music, at 2:51, the screen cuts into the screamer pictures from SCP-450 appear, along with the same scream from Hit the Dot, in addition, it's also in G-Major.
NOTE: The following video contains a screamer!
youtube.com/watch?v=FQFiZG4seXc