Mary Shaw
From Screamer Wiki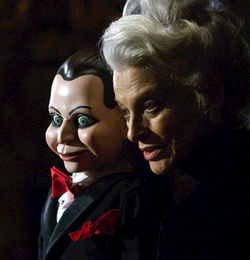 Mary Shaw is a screamer GIF created by scary for kids in 2007.
Upon entering, the GIF starts out by showing a picture of Mary Shaw from the horror movie called Dead Silence, only her head was visible in this GIF, However, after around 20 seconds, she will jump out at the screen, Since GIFs are usually silent, there is no scream.
NOTE: The following gif contains a screamer!
scaryforkids.com/pics/mary-shaw.gif