Smb3free.cf
Jump to navigation
Jump to search
DELETED SCREAMER
This page is about a screamer of which the original copy was deleted.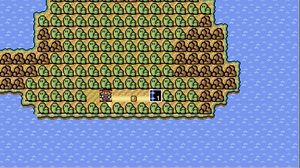 smb3free.cf was an online flash game made with the Hello Mario Engine by AnimatorXP (HLDK) for the Create your own screamer contest. It pretends to be a free flash port of Super Mario Bros. 3.
The level begins in a setting very familiar from the original Super Mario Bros, and at the end of the level, a flashing picture of Regan MacNeil from The Exorcist pops up along with the loud scream.
Gallery
[
edit
]
File:Smb3freeFileSelect.ogg The file select theme in Smb3free.cf. File:Smb3freeWorld1.ogg The world select theme in Smb3free.cf. File:Smb3free.cf Overworld.OGG Overworld theme in Smb3free.cf
Showcase
[
edit
]
NOTE: The following game contains a screamer with flashing lights!
Currently does not work anymore: animatorxp.com/smb3free/
Comments
[
edit
]
---