Smb3free.cf
Jump to navigation
Jump to search
DELETED SCREAMER

‎‏‏‎‏‏‎ ‎‏‏‎ ‎‏‏‎ ‎‏‏‎‏‏‎ ‎‏‏‎ This page is about a screamer of which the original copy was deleted.‎‏‏‎‏‏‎ ‎‏‏‎ ‎‏‏‎ ‎‏‏‎‏‏‎ ‎‏‏‎ ‎‎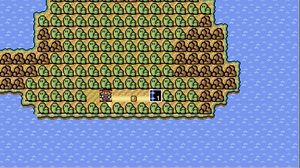 smb3free.cf was an online flash game made with the Hello Mario Engine by AnimatorXP (HLDK) for the Create your own screamer contest. It pretends to be a free flash port of Super Mario Bros. 3.
The level begins in a setting very familiar from the original Super Mario Bros, and at the end of the level, a flashing picture of Regan MacNeil from The Exorcist pops up along with a loud scream.
Gallery
[
edit
]
File:Smb3freeFileSelect.ogg The file select theme in Smb3free.cf. File:Smb3freeWorld1.ogg The world select theme in Smb3free.cf. File:Smb3free.cf Overworld.OGG Overworld theme in Smb3free.cf
Showcase
[
edit
]
NOTE: The following game contains a screamer with flashing lights!
Currently does not work anymore: animatorxp.com/smb3free/
Comments
[
edit
]
---