Countdown
Jump to navigation
Jump to search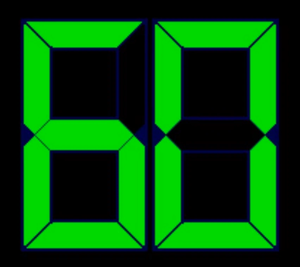 Countdown is a screamer video uploaded to YouTube on April 27, 2009 by Steven Anderson.
The video is a timer, counting down from 60. After 30 seconds, the theme song from the American gameshow Jeopardy plays. When the timer runs out, the screen will begin to flash and a buzzing alarm sound will play for 2 seconds, at which point a picture of Regan MacNeil from The Exorcist and a generic, normal-volume female scream.
NOTE: The following video contains a screamer!
youtube.com/watch?v=9-N2N9QquSM
Comments
[
edit
]
---