A ghost at my camp?
Jump to navigation
Jump to search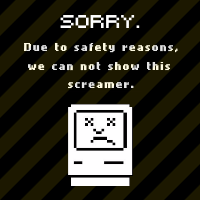 A ghost at my camp? is a screamer video uploaded to YouTube by jcuki5 on June 18, 2006.
The video begins with a text telling that the uploader caught a ghost on the camera, and tells the viewer to look at the window, then a picture of a family is displayed, and subsequently zooms in the window, after a few seconds, a white inverted picture of Regan MacNeil with no eyes from The Exorcist pops up along with a child screaming. The video then ends with text stating: "HAHAHA... THERE'S YOUR F-----G GHOST"
NOTE: The following video contains a screamer!
youtube.com/watch?v=KK3WiuCZGAY
Comments
[
edit
]
---