Happy Halloween from Sony Pictures Animation & Hotel Transylvania
From Screamer Wiki
Happy Halloween from Sony Pictures Animation & Hotel Transylvania is a screamer video that was uploaded to the official YouTube channel of Sony Pictures Animation on October 22, 2014. The video is based on the popular Hotel Transylvania franchise.
The screamer begins with an introduction displaying the text "Win a special prize this Halloween from Sony Pictures Animation's Hotel Transylvania." Two images are then displayed, challenging viewers to find the five differences between them, while the song "Where Did the Time Go, Girl?" from the first movie's soundtrack plays in the background. The images remain on the screen until the 24-second mark, at which point Dracula (voiced by actor and comedian Adam Sandler in the first three movies) suddenly appears, taking up the entire screen with an angry expression and roaring three times. He then reverts back to his usual form and points out two signs, reading "Happy Halloween from Hotel Transylvania" and "Hope you enjoyed your little fright prize!". Dracula then transforms into his bat form and flies away from view, and the screen displays an advertisement for the upcoming Hotel Transylvania 2.
Solution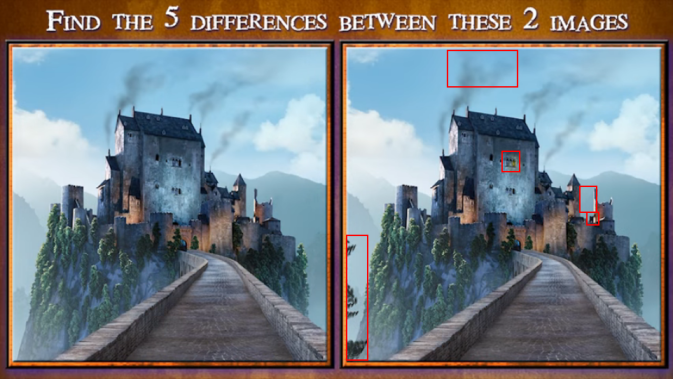 Link
NOTE: The following animation contains a screamer!
youtube.com/watch?v=sIa2O5kWPVM
Permalink: bit.ly/3FehwL4
Comments
Comments