Folge den roten Punkt
Jump to navigation
Jump to search
STUB ARTICLE
‎‏‏‎‏‏‎ ‎‏‏‎ ‎‏‏‎ ‎‏‏‎‏‏‎ ‎‏‏‎ This Article is a stub. and it needs more work, you can help Screamer Wiki by expanding it. ‎‏‏‎‏‏‎ ‎‏‏‎ ‎‏‏‎ ‎‏‏‎‏‏‎ ‎‏‏‎ ‎‎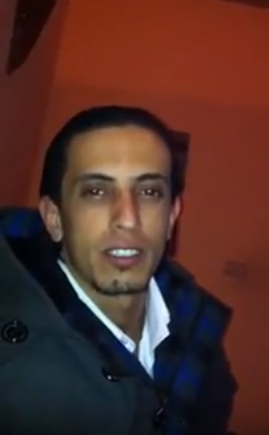 Folge den roten Punkt (German for "Follow the red dot") is a screamer video uploaded to Youtube on Feb 6, 2016 by ili lili. The video is 11 seconds long and starts off with a man talking into the camera, however, at the 9 second mark the man turns into a demon looking thing and is accompanied a loud roaring noise.
The title of the video is grammatically incorrect. It should be called "Folge dem roten Punkt" for it to be right.
NOTE: The following video contains a screamer!
youtube.com/watch?v=6ncoZD5LM8A
Comments
[
edit
]
---