Scary Tic-Tac-Toe
Jump to navigation
Jump to search
DELETED SCREAMER
This page is about a screamer of which the original copy was deleted.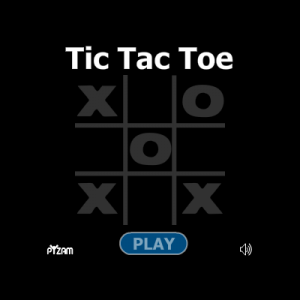 Scary Tic-Tac-Toe is a Flash screamer game made by pyzam, disguising itself as a simple Tic-Tac-Toe game. After the computer blocks your way for the 2nd time, a shaking close-up picture of a replica zombie mask from The Evil Dead pops up with a loud screaming sound. As of 2018, the original screamer has been deleted.
There's an alternative version of this game - also made by pyzam - that replaces the picture of the zombie with a green clown mask with pointy ears, yellow eyes, and its tongue sticking out.
NOTE: The following game contains a screamer!
web.archive.org/web/20140305222512/stuff.pyzam.com/toys/tictacscare.swf•Zombie version
web.archive.org/web/20071008212715/pyzam.com/tictactoe•Clown version
Comments
[
edit
]
---