MFX Media
From Screamer Wiki
Content Warning!
The following work contains content and material that some may find shocking. Reader discretion is advised.
MFX Media is a Brazilian production company that specializes in producing and distributing adult fetish films. The company was founded in 1985 by Marco Antônio Fiorito, who uses the name "Marcelo Cross." Over the years, MFX Media has become well-known for producing extreme fetish content, including scat, vomit, and domination-themed films.
Background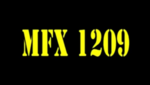 MFX Media produces a wide range of adult films, including scat, domination, trampling, and foot worship. The company's videos often feature scenes of humiliation, degradation, and extreme fetishism. Some of their most popular series include "Lesbian Scat Military Girls," "Shit Gang," and "Brazilian Scat Girls." MFX Media's productions often feature female domination, and are known for their graphic and explicit nature, with many scenes involving bodily fluids and extreme acts. The company's films are marketed to a niche audience of fetishists who are interested in exploring more taboo or extreme sexual practices. One of the most controversial MFX Media films is "Hungry Bitches" also known as 2 Girls 1 Cup. The film features two women engaging in various fetishistic acts, including defecating into a cup and then consuming the contents. The video gained international notoriety after it was uploaded to various shock sites and became a viral sensation. Other films produced by MFX Media also become known as notable "shock sites" such as 4 Girls 1 Fingerpaint, a trimmed clip from the full version known as "Swap.avi".
Controversy
MFX Media has faced criticism for its portrayal of violence against women and the use of extreme fetishism. Some critics have accused the company of promoting misogyny and dehumanizing women in their films. MFX Media has also been accused of exploiting performers who may not fully understand the risks involved in participating in extreme fetish videos. Despite its controversial content, MFX Media has been successful in the adult entertainment industry, and has won several awards for its productions. However, the company has also faced controversy and legal challenges over the years, with some critics accusing it of promoting harmful or degrading attitudes towards women.
MFX Media has faced censorship attempts in various countries, including Brazil, the United States, and the United Kingdom. In recent years, MFX Media has faced increased competition from other producers of fetish content, as well as changing attitudes towards sexual content and censorship on online platforms. As a result, the company has diversified its offerings and expanded into other areas of the adult entertainment industry, such as live shows and webcam sites. Despite the controversy, MFX Media has continued to produce and distribute its films, and has a significant following on various adult video sharing sites.
Founder
Marco Antônio Fiorito is a Brazilian adult film producer and entrepreneur who founded MFX Media. Despite the controversy surrounding the extreme nature of MFX Media's films, he has been successful in the adult entertainment industry and has won several awards for his productions. However, he has faced legal challenges and censorship attempts in various countries, including Brazil, the United States, and the United Kingdom. In 2016, MFX Media was shut down by Brazilian authorities after Fiorito was arrested twice on charges of tax evasion and money laundering.
Fiorito's legacy is most prominently linked to the "2 Girls 1 Cup" video. That film was produced by MFX-Video, one of several Fiorito companies that included his initials in their name (an exception, of course, was the firm Vomit Brazil). While Fiorito contends that his revolting films are not illegal in Brazil, some of his works have been branded obscene by U.S. prosecutors and led to the indictment of Danilo Croce, a Brazilian lawyer who lived in Florida and was listed on corporate documents as an officer of a company distributing Fiorito's films. In his legal declaration, which was filed in U.S. District Court in Orlando, Fiorito contended that Croce, 43, had no role in his movie business, other than helping to process credit card transactions through a travel company the attorney owned.
Link
NOTE: The following website contains graphic content!
web.archive.org/web/20070313004406/mfxmedia.com
Comments
Comments