Dad Scares His Daughter
Jump to navigation
Jump to search
Stub Article
This article needs more work. You can help Screamer Wiki by expanding it!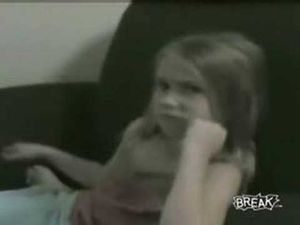 One of the other infamous screamers when a dad scares his little daughter and asks to scare him back then her face changed similar to Baby Swearing with a loud scream. One second later, the picture restores to normal.
NOTE: The following video contains a screamer.
youtube.com/watch?v=6CP1H0FuIg4
Comments
[
edit
]
---