Cute Kitten Scary Pop Up Video
Jump to navigation
Jump to search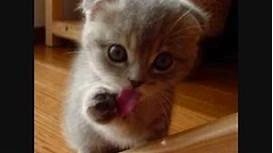 Cute Kitten Scary Pop Up Video is a screamer video uploaded by YouTube User bman97 during January of 2010.
The video is merely a slideshow of kittens with music in low volume playing. At 21 seconds, Regan MacNeil pops up with a scream.
NOTE: The following video contains a screamer.
youtube.com/watch?v=8bGsJIA97uA