Medic7 christian videos
From Screamer Wiki
Content Warning!
The following work contains content and material that some may find shocking. Reader discretion is advised.
This page is about a screamer or shock site, whose original copy has been deleted.
This screamer's original copy is deleted, but the article links to an archive on the Wayback Machine or another saved copy.
This article is a stub.
This article is a stub, which means it doesn't contain enough information, and also needs more work, you can help the Screamer Wiki by expanding this article.
medic7 christian videos was a troll bait and switch YouTube channel meant to troll and shock a Christian streamer, Bill Jensen. The uploader would upload videos disguising themselves as Christian Music. The channel has since been deleted along with all of its videos. The videos were spread around by Twitch video donations. Plagued Moth made a video [1] mentioning medic7. He also has a channel named "Sniper7" which has recently been changed to "Ronnie McFunnymoments."
Videos featured
Aftermath
In the aftermath of multiple Ronnie Mcnutt Suicide donations, Bill Jensen eventually raised the view count minimum for videos to 5k views, this has since been changed to 40k views. Ever since the view counts minimum, no gore videos can slip through the cracks. medic7 christian videos has doxxed Plagued Moth as retaliation for helping his channel to get terminated. [2]. He also doxxed Bill Jensen, most likely for the view count minimum is higher. Bill has also been swatted, though it is unknown if medic7 is related to this incident.[3].
Other Channels
There are a lot of other channels in the medic7 legion[4], these are the same sort of channels meant to troll and shock people. Most of them revolve around gore, gay, and scat pornography. Many of the comments call these videos "safe for stream'.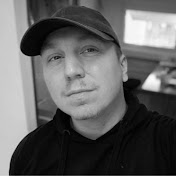 Comments
Comments