User:Sarah davis
From Screamer Wiki
The Userboxes
| | |
| --- | --- |
| | This user has made screamers before. |
| | |
| --- | --- |
| | This user has joined the Screamer Wiki 1 year, 7 months and 29 days ago. (11/8/2020) |
| | |
| --- | --- |
| | This user is American. |
| | |
| --- | --- |
| | This user despises Gacha Life |
| | |
| --- | --- |
| | This user loves Flash Games! |
| | |
| --- | --- |
| | This user has an Apple product. |
| | |
| --- | --- |
| | This user enjoys listening to music. |
| | |
| --- | --- |
| | This user despises Vyond. |
| | |
| --- | --- |
| | This user has edited over i dont even fucking know!! pages on the Screamer Wiki |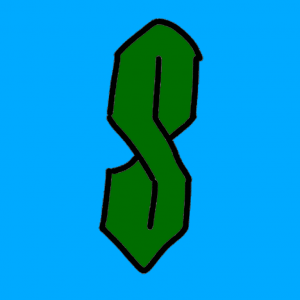 My Profile Picture
Why are people using anonymous sock puppets for comments? Someone is using them to advertise the page Watch this till the end for no reason! Someone stop them! (NOTE: This thing was made while an administrator deleted the comments.)
Welcome to my page! I make screamers and shit and i am an autoconfirmed user
About Me
I live in USA
I like this wiki
I manage to survive some screamers
I make logo editing videos
About My Everything Accounts
I have an oc called Snake Square
I have over 41.6k subscribers
I joined YouTube on October 30, 2011
Roblox
i have no bobux (robux if you dont get the joke)
my favorite game on Roblox is super golf
my username is dakota10902
Pages I Created
NOTE: This section is currently W.I.P.
history
welcome to my history! i dont know what else to say
2011
October
October 30: I join YouTube!
2017
January
January 7: i make my first video
February
February 7: marks 1 month since I started uploading
February 10: I upload my first PicPlayPost video
February 11: I find out how to add YouTube videos onto PicPlayPost
April
April 5: My most viewed YouTube video with 3.3 million views is uploaded
July
July 10: I upload my first MineCraft video
August
August 9: I create my first stream!
2018
March
March 4: My first Kinemaster video!
August
August 12: My first ever object show BF$1B (Battle for $1 billion) (former name: BFS (battle for something (name was changed due to the title already existing)))
August 13: The second episode of BF$1B comes out, and apparently goes on hatuis for 2 years. lolwut
2019
July
July 9: My first AVS video editor video!
July 22: My first and last Sony Vegas video!
August
August 20: My first animated video!
December
December 25 (Christmas): I receive my ipad!
2020
January
January 4: i find out how to screen record
January 23: my first add round video!
February
February 27: I create my own add round titled "camera fix thing"
April
April 8: my camera fix thing add round reaches 100 rounds!
May
May 18: i record the footage of me beating my very first Tower of Hell tower!
June
June 16: My 1000th video is uploaded!