User:Pmb1226
From Screamer Wiki
Offended?




If you have been offended by "Pmb1226",
please click here and scroll slowly down to the bottom of the page.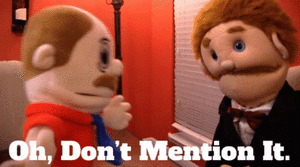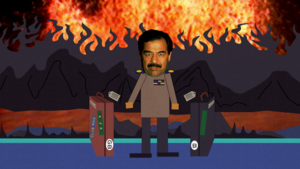 "A wiki invites all users—not just experts—to edit any page or to create new pages within the wiki Web site, using only a standard "plain-vanilla" Web browser without any extra add-ons."
"Wiki promotes meaningful topic associations between different pages by making page link creation intuitively easy and showing whether an intended target page exists or not."
"A wiki is not a carefully crafted site created by experts and professional writers and designed for casual visitors. Instead, it seeks to involve the typical visitor/user in an ongoing process of creation and collaboration that constantly changes the website landscape." -Ward Cunningham, inventor of the wiki.




NOTE: The following link contains an extremely loud terrorist scat porn murder screamer!
youtube.com/watch?v=VwEwGYX96wE
{{#css:Animations.css}}
this just sold please help me
this just sold please help me
this just sold please help me
this just sold please help me
this just sold please help me
this just sold please help me
this just sold please help me
this just sold please help me
this just sold please help me
this just sold please help me
this just sold please help me
this just sold please help me
this just sold please help me
this just sold please help me
this just sold please help me
this just sold please help me
this just sold please help me
this just sold please help me
this just sold please help me
this just sold please help me
this just sold please help me
this just sold please help me
this just sold please help me
this just sold please help me
this just sold please help me
this just sold please help me
this just sold please help me
this just sold please help me
this just sold please help me
this just sold please help me
this just sold please help me
this just sold please help me
this just sold please help me
this just sold please help me
this just sold please help me
this just sold please help me
this just sold please help me
this just sold please help me
this just sold please help me
this just sold please help me
this just sold please help me
this just sold please help me
this just sold please help me
this just sold please help me
this just sold please help me
this just sold please help me
this just sold please help me
this just sold please help me
this just sold please help me
this just sold please help me
this just sold please help me
this just sold please help me
this just sold please help me
this just sold please help me
this just sold please help me
this just sold please help me
this just sold please help me
this just sold please help me
this just sold please help me
this just sold please help me
this just sold please help me
this just sold please help me
this just sold please help me
this just sold please help me
this just sold please help me
this just sold please help me
this just sold please help me
this just sold please help me
this just sold please help me
this just sold please help me
this just sold please help me
this just sold please help me
this just sold please help me
this just sold please help me
this just sold please help me
this just sold please help me
this just sold please help me
this just sold please help me
this just sold please help me
this just sold please help me
this just sold please help me
this just sold please help me
this just sold please help me
this just sold please help me
this just sold please help me
this just sold please help me
this just sold please help me
this just sold please help me
this just sold please help me
this just sold please help me