Rorochan 1999
From Screamer Wiki
Content Warning!
The following work contains content and material that some may find shocking. Reader discretion is advised.
Rorochan_1999 was the online alias of a 14-year-old Japanese girl from Ōmihachiman who committed suicide by jumping off her apartment balcony while live-streaming on the night of November 24, 2013. She was a live streamer known for seeking attention and doing dangerous stunts, mainly standing on the edge of her roof and running across busy roads.[1]
Online activity
Rorochan_1999 began live-streaming on Japanese platforms FC2 and Niconico in 2012, while also maintaining an active presence on Twitter. Her streams primarily featured singing, piano playing, and vlogs. Due to shyness, Rorochan often cover her face during live streams using a large pink box with a single hole on it. Although she aimed to keep her face hidden, there were instances where her face was unintentionally revealed through recording devices. In these moments, Rorochan would react with disoriented ramblings, apologizing to her viewers and urging them to forget what they had seen, despite the blurred and minimal visibility of her face. This behavior hints at her profound social anxiety.[2] Notably, Rorochan chose explicit titles for her live-streams, such as "Erotic Menhera Virgin, 3rd year of junior high school." In Asian slang, "Menhera" refers to individuals, mostly girls, who grapple with mental health issues.[3] These titles attracted a malicious fan base. Additionally, on some social media platforms, Rorochan's profile picture depicted Minky Momo, a female character known for being fatally struck by a truck.[4][5]
Behavior
Rorochan_1999 gained notoriety for her weird and attention-seeking behavior, often engaging in dangerous stunts and exposing herself to risky situations. These actions included standing on the edge of her apartment roof and walking across busy streets. While some viewers expressed concern and urged her to stop, the majority of comments supported her behavior, encouraging her to embrace danger and suggesting that she would attain the "legend" status if she harmed herself.
Understanding the circumstances surrounding Rorochan's situation, many people speculate that her mental health issues, loneliness, and the toxic followers she attracted ultimately led to her decision to take her own life. Although evidence of her mental state can be seen in her active Twitter account, where she posted messages like "I'm sorry for everything,"[5] there is no evidence to suggest that she was subjected to cyberbullying or neglect.[1] Some sources suggest that her mental well-being further deteriorated following her parents' separation.[5] In order to respect her family's privacy, Rorochan's full name has been withheld, making it possible that no official obituary or memorial exists in her name.
Suicide
Tragically, during her final live stream, Rorochan walked to the balcony of her 13th-floor apartment, engaging with the camera and believing that jumping off the balcony would secure her "legendary" status. Some viewers encouraged her, while others attempted to dissuade her. Regrettably, she jumped from the roof while recording, and witnesses claimed to have heard screams as she fall down. Reports indicate that she did not suffer immediately but succumbed to her injuries later in the hospital. The original live stream was lost, with only a GIF of her fall available, until September 14th, 2020, when the complete live stream, including audio, was discovered.
Shinsei Kamattechan's song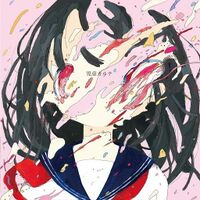 In 2019, a band called Shinsei Kamattechan released a song titled "Ruru's Suicide Show on a Livestream", which is not based on the tragedy nor is related to Rorochan, though it did bring a lot of interest from the west, which aided the investigations into the life of Rorochan_1999. However, it is worth mentioning that the lyrics of the song contain references to the case. Translations of the song into English include lines such as "Jumping from the Chūō line," which alludes to the location where Rorochan was captured on video with her feet dangling and where three girls reportedly jumped on the day of her death. Another line in the song states, "There is no point in calling the FBI," which reflects the attempts by the Japanese authorities to suppress evidence, although the case eventually gained public attention. The lyrics also include references such as "The bluetooth of this city is destroying me completely" and "I'm a witch who talks to cats," which symbolize Rorochan's interaction with her fans and viewers, whom she perceived as contributing to her tragic fate.[5]
Videos
References
Links
NOTE: The following video contains graphic content!
archive.org/details/rorochan_1999_202011
Comments
Comments