Goatse
From Screamer Wiki
Content Warning!
The following work contains content and material that some may find shocking. Reader discretion is advised.
Closed Website
This article is about a website that no longer exists. Links to its archive on the Wayback Machine or a saved copy are provided.

Goatse.cx, also called Goatse, was a shock site registered in 1999. The website featured an image, as displayed in the center, titled Hello.jpg depicting a man stretching his anus using both hands, completely revealing his anal cavity. Because of its shock value, it was the first image to ever be used in bait-and-switch pranks, where the user "baits" another user into clicking a link. The site used the .cx domain because its pronunciation is similar to the word "sex", but it was filed by Christmas Island to shut down the website.
The image used on the site was originally named "gap3.jpg" from the Gap.zip file, a collection of shock images depicting a man, who was revealed to be named Kirk Johnson, "using dildos and butt plugs to stretch his anus." Gap.zip might have been posted by Johnson himself, but it also may have been originated "in emails FTP servers, etc."[1]
The full website, as mentioned, shows the "hello.jpg" image under the "the receiver" section. It also has a section named, "the giver", which shows a man with a large penis reaching up to his chest. The names suggest that a man is about to insert his penis into another man's anus. It also has dead links to websites like urinalpoop.org and dolphinsex.org, while older ones link to biganal.com.
Kirk Johnson has been depicted in other shock sites, such as Detroithardcore, Bottle Guy, Goatsee.com and many more.
History
Website's history
In 1999, the website was in its original state. Until June next year, it had the text "What are you doing here?" at the center before redirecting to index2.html after 10 seconds. The website goes back again with 2 other links to feedback.html and contrib.html and links to urinalpoop.org and dolphinsex.org, all of which are supposedly made by the original owner. In 2003, the website's owner added a note that there "are many merchandising attempts for goatse.cx", and "none of them are real." He then said, "The official goatse.cx merchandise is coming soon."
On January 14, 2004, Goatse.cx was suspended by Christmas Island "for AUP violations in response to a complaint" after its residents filed a complaint to shut down the site, until Christmas Island put the domain in the available domain pool in January 2007.
The goatse.cx domain name was sold at an auction to an unknown bidder on April 30, 2007. The first auction ended with fake bids, according to seobidding.com, so the auction was reactivated. This time, fake bidders won, so Seobidding.com announced that the website would be sold for $500,000 and that legal action would be taken against the fake bidders. On November 25, 2007, the site was still for sale, asking for a "$50,200 minimum".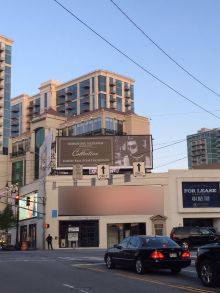 In early December 2012, the site planned to launch its e-mail system, named Goatse Mail. However, the e-mail system has not been launched since. The website was then put back, after a new owner purchased the website for 8,000 euros in 2008, and is now planning to be a subdomain service on which you can host your website. There were also plans for a cryptocurrency called Goatse Coin, but there doesn't seem to be any progress.[2]
The site now allows anyone to "purchase a patch of pixels in exchange for ether (the native token of the Ethereum blockchain) and fill it with an ad of their choice". With 6,000 pixels sold, the owner has already made $624 at .001 ETH (worth $104) per pixel in 2018, according to Vice.[3]
In Popular Culture
Website owners have used the goatse.cx image to discourage other sites from hotlinking to them. Images on the site, such as hello.jpg, have inspired parodies, mirrors, and tributes. Goatse is also a well-known internet meme. In November 2000, A link to giver.html was added to Stories of Oprah: The Oprahfication of American Culture book, one of Oprah Winfrey's online message boards, but it's shut down after. In the year, an unknown hacker hacked Yankees.com to display the Goatse image after the Yankees won the World Series in 2000.
In Doom 3's expansion pack Resurrection of Evil, there's an arcade game called "Hellanoid" (a parody of arcade video game Breakout) in Erebus Labs, after beating 1-2 levels to display a similar image of Goatse in level 3. However, three arcade games include (Sarge's Big Game Hunt, Hellanoid, and Martian Buddy Blaster) are replaced with redundant copies of "Super Turbo Turkey Puncher 3" from the original game in the BFG Edition.
In April 2011, it was reported that an Audi billboard ad displayed an image similar to the Goatse image. Pranksters put Goatse on a digital billboard in Buckhead, Atlanta, Georgia, in May 2015. Pranksters signed the PGP keys of Facebook and Adrian Lamo with ASCII art of Goatse. One article asks, "unintentionally hilarious or intentionally evil?".
The Gay Nigger Association of America, the known creators of Last Measure, created a grey-hat hacker group called "Goatse Security" which derives from the site's name, in December 2009. The group also used the image as a way to troll, such as adding the image to Last Measure, a supposed "leaked" operating system that booted the image, and more.
References
↑ https://www.gawker.com/finding-goatse-the-mystery-man-behind-the-most-disturb-5899787
↑ Pearson, Jordan; Koebler, Jason (2017-10-17). "The Current Owner of the 'Goatse' Website Wants It to Be a Household Name". Motherboard. Retrieved 2018-12-15. https://motherboard.vice.com/en_us/article/evpj8a/owner-of-goatse-coin-website-wants-it-to-be-a-household-name-meme
↑ https://www.vice.com/en/article/xwbwa7/goatse-keeps-trying-to-make-money-with-cryptocurrency
Links
NOTE: The following shock site contains graphic content!
The original; now a safe for work blockchain site: goatse.cx
web.archive.org/web/20020525170959/goatse.cx
The entire image collection: web.archive.org/web/20010531175234/goatse.cx/contrib/gap.zip
goatse.me
goatse.ru
goatse.fr
goatse.info
LOLShock mirror: goatse.bz
Shockchan mirror: shockchan.com/goatse
YTMND mirror: hello.ytmnd.com
encyclopediadramatica.online/File:Hello.jpg
A site with a similar image of Kirk Johnson stretching out his anus: web.archive.org/web/20110719010616/stretch.ragingfist.net
See Also
Comments
Comments